As a full-time driver, the expenses we incur to "Drive for Dollars" daily include gas, oil changes, car washes, tires, and other routine maintenance as outlined in the car owner manuals (which I'm sure most drivers do not read or adhere to).
Uber does not cover or reimburse for ANY of these expenses.
If you drive your own car, you are out-of-pocket. I cannot tell you all the service I had done on my 2010 Hyundai before the timing belt broke, causing engine damage. It gave up the ghost June 25, 2018.
If you rent, thankfully, you only have to pay for the gas and car washes. However, there is the weekly rental car expense held for a few days by the bank and then released. The rental is actually payable in person every 28 days in a lump sum. I am on my second car since August 2018.
There is a larger expense, however, that most drivers are not aware of until tax time.
Uber Deducts From Total Earnings
Here are screenshots of what Uber provides for tax purposes: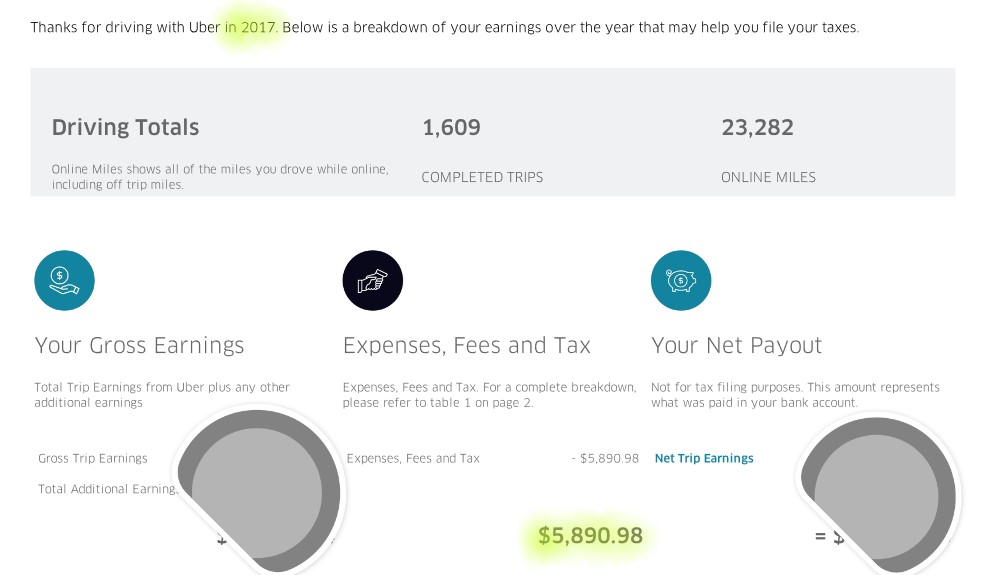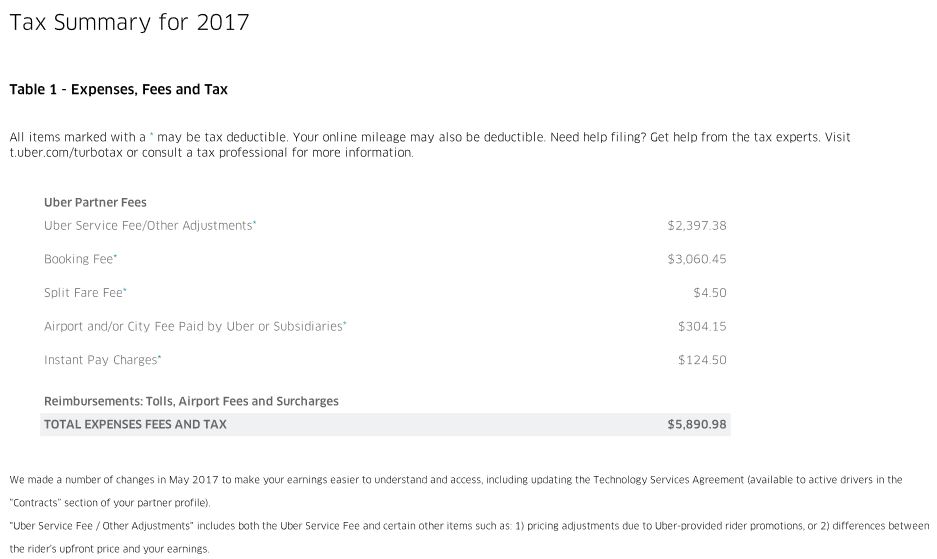 If I divide that amount of $5,890.98 by 12 months, it means I've really paid an additional $490.91 a month to drive Uber!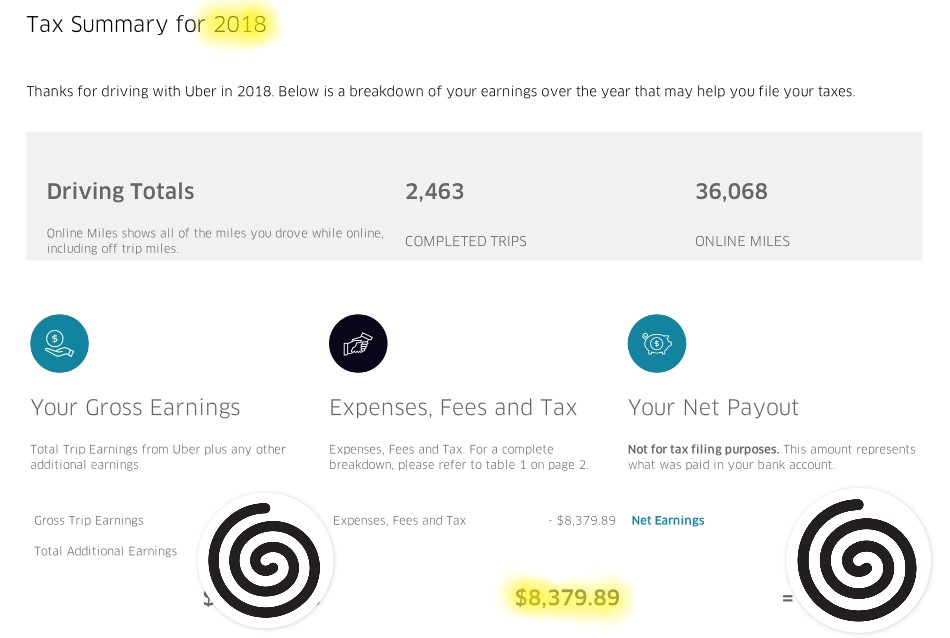 Table 2 represents additional earnings added to my Gross Earnings.
So, dividing $8,379.89 by 12 months means I paid an additional $698.32/month to drive Uber!
That is INSANE! And I didn't realize until recently.

Oh, and Speaking of Money . . .
There's Got To Be Something Better
Since discovering another ride-hail app and service launching soon, here's what I've learned:
It allows drivers to keep 100% of rider fares, wait times and cancellations fees.
The company offers a monthly subscription to the driver app that can be waived with 3 active drivers on your team.
There is a one-time setup fee of $249.99 to be a driver with your own merchant account. The monthly plans are: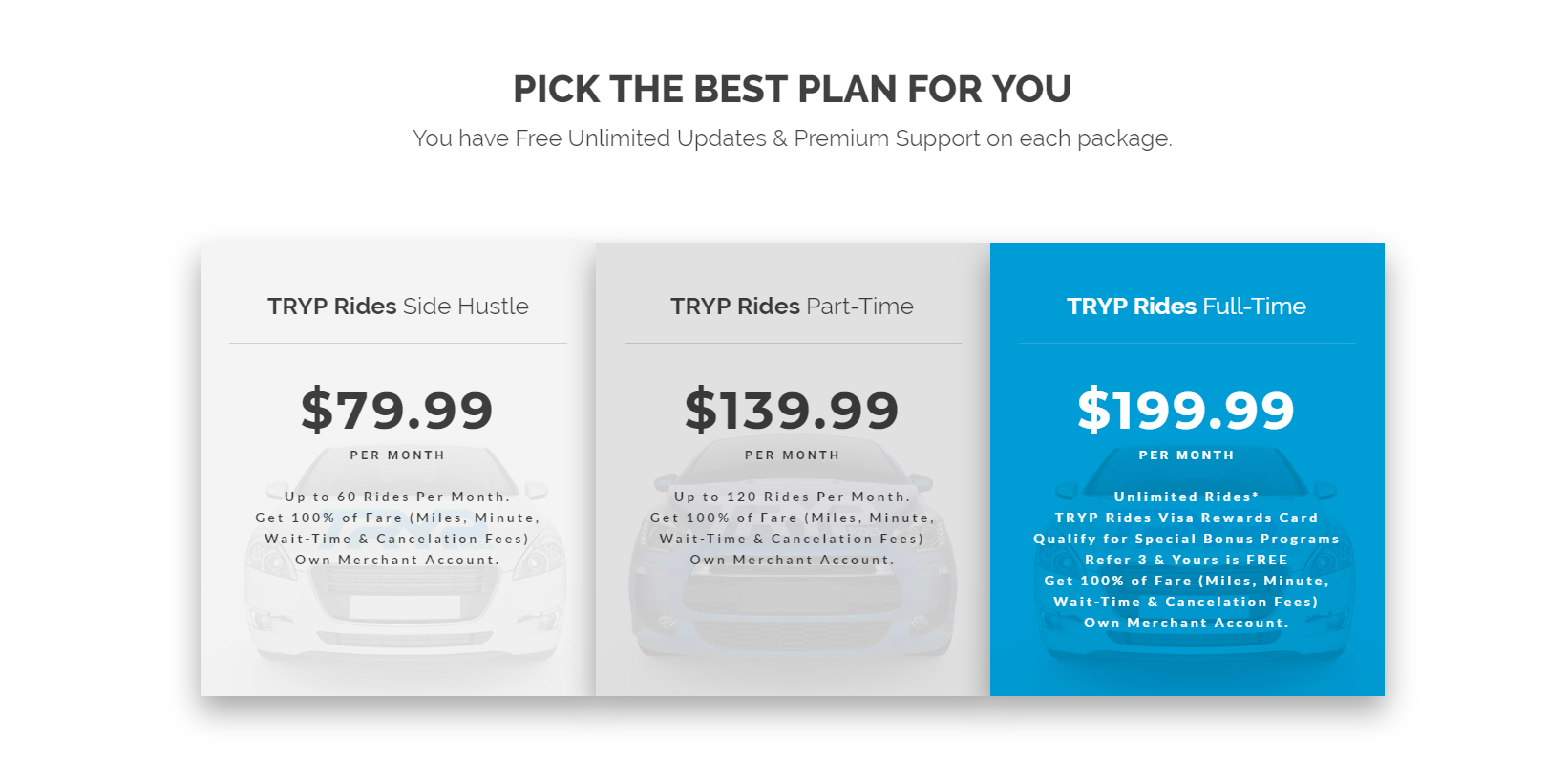 Multiply $199.99 times 12 months and your expenses to drive with this new ride-hail service is only $2,399.88!
The monthly fees will not be due until the service launches in mid-June.
If you tell others about this opportunity and they become drivers, you could potentially lower that annual fee by eliminating the monthly subscription.
Personally, if I COULD drive with this new company, I would do so in a heartbeat, even though I am not interested in more driving.
Because I have a rental car, however, I can only drive for Uber. So at this point in time, my plan to is upgrade to "Influencer" for a one-time annual fee of $149.99.
This upgrade is also available in Rider accounts and contains Brand Ambassador marketing materials and allows for earning residual commissions on riders and drivers.
Rider Expenses; Uber Deductions
Here's an informative article I found that explains how much riders are paying to Uber:
Now What?
If you found this information eye-opening and want to either save money or earn residual referral income, then get your own Free Rider account HERE! Right now I understand you'll find a $1 in your new account.
The company plans to go live when the number of rider sign ups reaches a certain number and there are X number of riders who upgrade to be drivers.
Every time someone rides using your referral link, you will earn 40 cents.
Keep in mind the rider app is available now as a demo for Androids and you are under no obligation to upgrade to either Influencer or Driver, so participating in this new ride-hail's launch won't cost you anything.
Are you IN? Who could you share this information with?