In searching for more ways to get the word out, I stumbled upon this NPR audio about another ride-hail service started in a rural Ohio town.

As I listened, I kept thinking, THIS is exactly what Flexx could be to areas in Metro Atlanta that typically don't see a surge, but probably have more Pool riders. Spend 4 minutes listening to what I heard and keep reading to see what I imagine is possible to help Atlantans.
Surge/PrimeTime means there are more riders with their app open and needing a ride than there are drivers in the area. And the company creates the surges when there are events in town. This is supposed to encourage drivers to go to the surge area for more money (which really means ridiculous traffic and congestion = a parking lot on the streets).
And Pool/Line just means the riders supposedly pay less and agree to ride with someone else who is along the destination route and going in the same direction.
Drivers HATE Pool
Many drivers have been simply ignoring Pool requests, and pretty much every driver complains about Pool rides AND those riders! I have even heard of drivers calling riders after accepting the Pool ride to find out the destination. If a driver doesn't think it is worth his/her time or energy, the Pool ride is simply canceled by the driver. That leaves the rider stranded, and probably late going somewhere, because now another Uber/Lyft has to be requested.
That's just wrong, in my opinion. People who use Pool typically NEED a ride and it's the most cost-effective option available. However, for drivers, Pool rides do NOT pay us enough for the logistical aggravations we suffer through. Furthermore, most riders and drivers are unaware of this stipulation on Pool rides: "This can be up to two riders" and there are no multiple stops allowed.

More clarification from last year's article by The Rideshare Guy: "How Does UberPool Pricing Really Work?"
" . . . pool rides may take a bit longer as your driver may have to stop to pick up and drop off other passengers during your ride. You also won't be able to have more than one other person with you. Pool rides are limited to groups of one or 2 passengers only. Finally, you'll have a much shorter grace period to get in the car once it arrives and you won't be able to add stops or update your destination."
And here is The Rideshare Guy's article about Pool (and LyftLine) rides.
---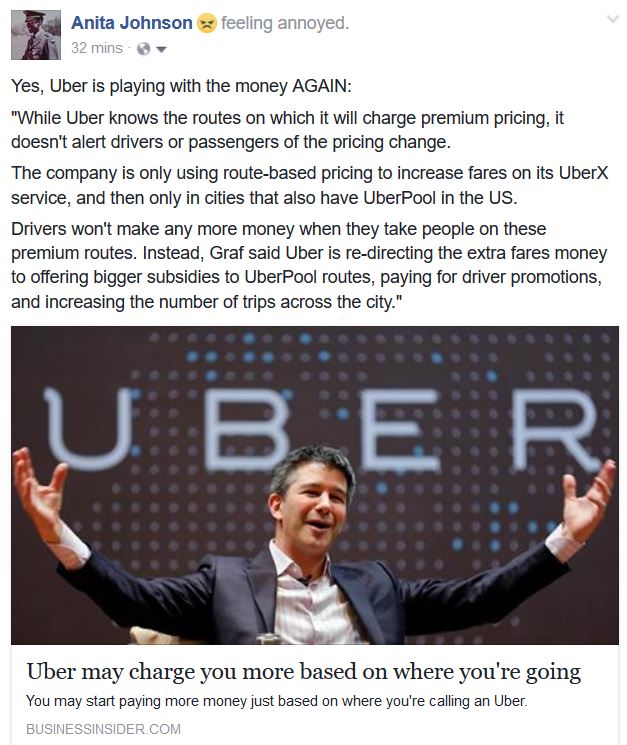 ---
Let's keep it real . . . People who drive for Uber/Lyft do it for the money. Plain and simple. Rideshare has been advertised as a 'side hustle' and for those who drive for that express purpose, it's working for them.
But I am fairly certain there are more drivers who are like me. Driving may have started out as a side hustle, but for whatever reason, driving for Uber/Lyft, or both, has become the only source of income. It is our ENTIRE hustle and it can feel like being a hamster on a wheel, sometimes.
"Driving for Dollars" was an adventure in August 2016. It's long past become an obligation to drive in order to have money. And for me, the money simply is not enough. Particularly when you realize that your car's expenses and maintenance and everything else you need to pay for is barely being covered by your earnings. And then you come to learn your earnings are also being manipulated.
What immediately excited me about Flexx was the recognition that they pays MORE!
Flexx Standard is $0.80/mile instead of Uber's $0.68 (Pool) or $0.75/mile (UberX)
Flexx Standard is $0.16/minute instead of Uber's $0.10 (Pool) or $0.12/minute (UberX)


Because I have no idea what the rates are for UberXL, Select, Black, SUV, they are not included. And the rates listed above were during the time when we COULD see that information.

NOW, we see $.60/mile and $.09 a minute in Atlanta AFTER they take their cut.
Then I visualized the endless possibilities for Atlanta with Flexx. It is my belief that THINKING Drivers will see an opportunity to capture their own customers in their neighborhoods and surrounding communities!
Metro Atlanta is HUGE!
When my parents bought their home off of Wesley Chapel/Snapfinger in 1975, Atlanta consisted of FIVE counties: Fulton, Cobb, Gwinnett, DeKalb and Clayton (where the Airport is really located). These are the 30 counties of Metro Atlanta Today: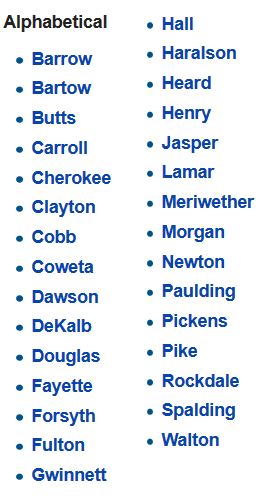 In 1978, I could drive I-20 West from Wesley Chapel to downtown in 17 minutes!
Over the 20 years we lived at 4451, we saw the neighborhood change and the traffic and congestion increase.
Today, it is unbelievable to me the growth and changes to the ATL!
And getting from that house off of Snapfinger to Wesley Chapel which leads to I-20 NOW? . . . . That can easily be 17 minutes sitting, inching along.
From Wikipedia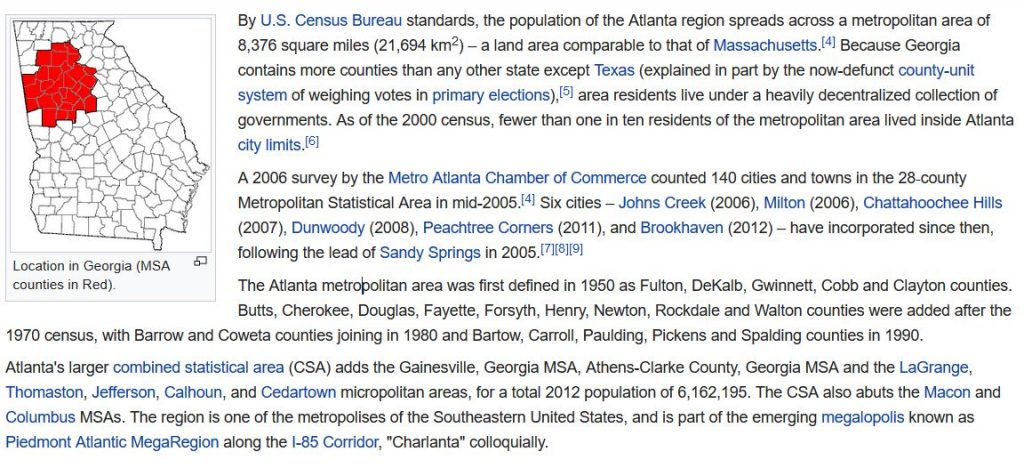 When I discovered the new to Atlanta ride-hail service in a rideshare group on Facebook, and later met the Founder personally, I learned she had been listening to the disgruntled drivers and wanted to offer a ride-hail service focused on treating drivers better.
So, I AM committed to making sure that the underserved areas of metro Atlanta, and counties which have no Uber/Lyft, have the same, if not better, ride-hail service than what is being provided to Downtown, Midtown, Buckhead, Perimeter, Emory, Sandy Springs and everything North and OUTSIDE of the Perimeter.



A lot of drivers rarely focus on picking up riders on the South, West or East sides. Personally, I lost nothing north of Buckhead or outside the top end of the I-285, so I have NO desire to drive in those really congested areas. I am on the East side and would love other drivers to help with this side of town, as well as the South and West sides of Atlanta. Even better though, drivers coming from all over Georgia to wait/sleep at the airport's Rideshare Assembly Area (RAA), could drive for the new ride-hail where they live because Flexx drivers can drive anywhere in Georgia!
A ride-hail company that WANTS to provide the much needed service of getting people without cars (or who don't want to drive) to their destination, in a TIMELY manner, despite Atlanta's notorious traffic issues, instead of being solely focused on growth of the company and its investors.
Imagine further that Drivers have the opportunity to acquire their own passengers AND stake their own territories.
So instead of driving off to anywhere in the metro ATL with the app on while waiting for a ping, as a Flexx Driver, you could have an appointed time to pickup Passenger A and later, you have another booking to pickup Passenger B, and so forth. Just IMAGINE . . .
Depending upon how much money a Driver needs daily or weekly, I believe it would be easy to find passengers in the area of Atlanta where the Driver LIVES! Not every driver wants to be summoned to the event locations or rush hour commutes originating where the most numbers of riders are requesting a ride.
Drivers could be acquiring new Passengers from anywhere and help those new Passengers download the passenger app and schedule their first ride.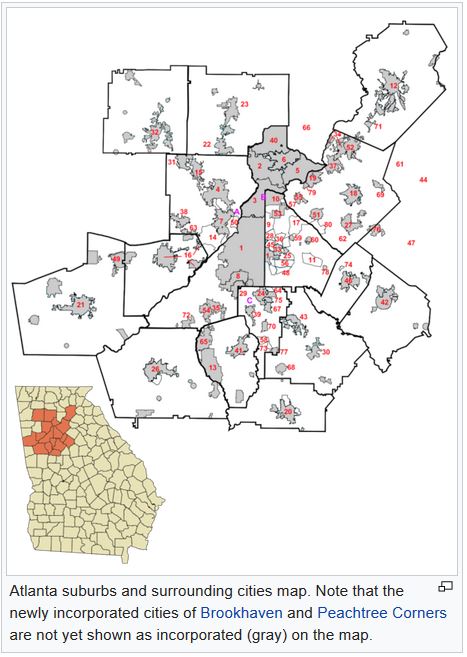 In fact, Drivers can open areas OUTSIDE the metro Atlanta area, like Athens, Augusta, Gainesville, Macon, or any of the smaller towns and cities in the 159 counties of Georgia.
And if the Driver is truly THINKING, the math is pretty simple and earning what a Driver needs, wants and deserves would be easily achievable — without chasing surges, and ignoring or cancelling Pools for the Cancellation Fee.
Here were the incentives for Drivers when I started:
$60 for each new driver who completes 60 rides in 60 days

$2.50 for each new passenger who completes first ride

There's a $500 cash bonus for 50 new passengers who ride in 30 days; $1,000 cash bonus for 100 new passengers who ride in 30 days

$2.50 passenger residual for each ride taken in 60 days

And for NEW drivers, for a limited time, they can keep 90% of the fare

Ready to Join as a Driver? APPLY HERE through the driver app. After you have been notified that you have successfully passed your background and motor vehicle checks, you will also be invited to join the private Facebook group and learn more. 🙂
If you need a promo code to get up to $15 off your next ride, feel free to use mine NITA1314 unless you were referred to this site by someone else. That person brought you to the party so their promo code should be used instead of mine. We both thank you!

Thanks for visiting and be sure to check out the other content on the menus above,
below and in the sidebar.
Atlanta NEEDS a Solution and YOU Can Help!
Spread the word by clicking any of the Share icons

You ARE Appreciated!
Share the good news because someone in Atlanta needs this information. 🙂 Thank You!