While at the RAA, I saw a quick math demonstration about how much money someone could potentially earn JUST by referring others to download the TRYP app.
If you were to share the app with 500 people who took just ONE TRYP Ride every working day in a year (5 days a week, no weekends), you would earn $52,200!
500 people x $0.40 = $200
$200 x 261 Days (no weekends) = $52,200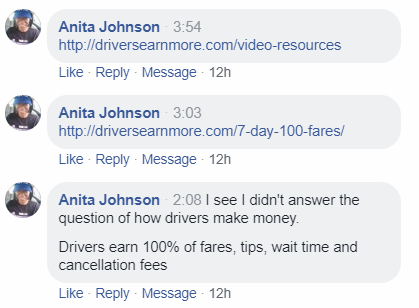 What if you shared your app with less or more people? Here are those numbers:
250 people x $0.40 = $100
$100 x 261 Days (no weekends) = $26,100
1,000 people X $0.40 = $400
$400 X 261 Days (no weekends) = $104,400
Seeing those numbers should inspire anyone to get their own referral code, download the app and share it far and wide!
TRYP Rides is launching in Southern Florida in 13 3 days.
How many people will you share the app with?
How Much Money Do YOU Want?