So, I upgraded my free TRYP rider account to that of Independent Influencer last evening.
NOW I have access to all the company marketing materials that helps attract riders and drivers to this new ride-hail service.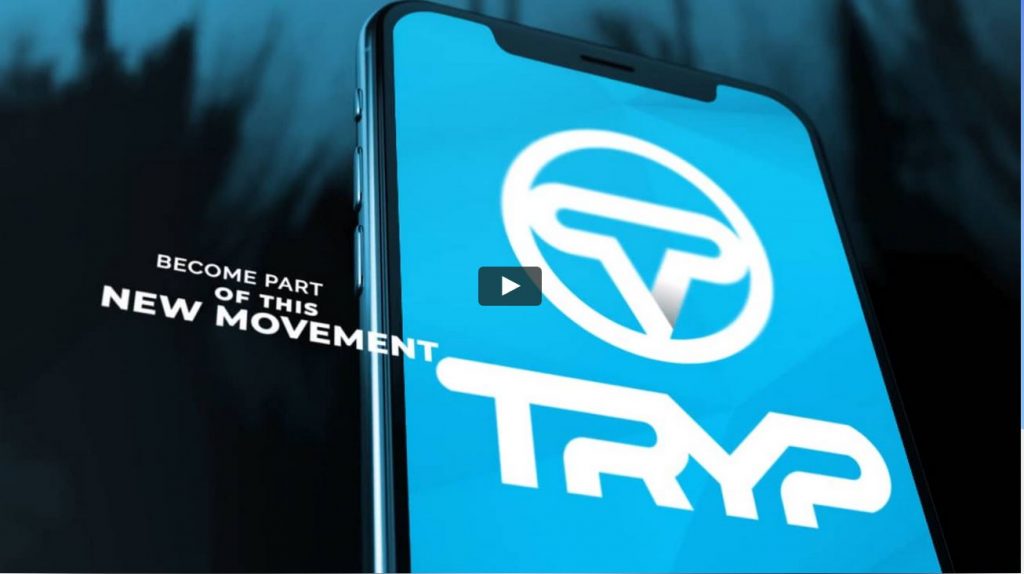 For anyone who decides this is for them, and signs up for free, TRYP will pay residual commissions (also known as passive income through affiliate or referral marketing).
For riders, it will be .40 cents every time a ride is taken using the referrer's ID. Each new driver upgrade earns $50. And there is residual money available as each driver continues their selected monthly plan.
For people like myself who are looking for the residual (continuous) money that can grow, I knew I would upgrade to be a "Brand Ambassador" if you will, and spend time looking for people who will benefit from this new service.
So I paid the one-time annual fee of $149.99 for the Influencer account. As I understand the comp plan (and as explained in detail in the Impromptu Q&A video), when my team has three (3) riders who upgrade to be drivers, TRYP will pay $50 "acquisition" bonus for each or $150, and I will have earned my annual investment back.
---
I am unable to also be a TRYP driver at this time because the car rental agreement states I can only drive for Uber. If I had my own car, I would drive TRYP in a heartbeat for the 100% fares and my own merchant account. The monthly subscription is minimal compared to what Uber keeps from money earned by every driver.
No one is under any obligation to do anything beyond get a free rider account, and get all the information desired to make an intelligent decision.
My first thought when discovering TRYP was how awesome that riders will be earning a little something just for using the TRYP app for rides and sharing their own immediately generated referral link.
I personally decided, almost immediately on May 8th when I was introduced to TRYP, that I wanted to promote what TRYP is offering. I even remember telling the gentleman that I had seen the TRYP name and/or website at least a year earlier.
Since joining for free, I've reviewed everything I have access to as a rider, and written about it here on my blog. I have also searched for, read and listened to all I could find about TRYP, even the negative articles from months ago. Those articles were certainly a reason to give me pause at first.
But the reality is, I don't believe the authors fully understand or like network marketing, and at the time of their reviews, there apparently was a lot of hype without any substance. So at the time their opinions were valid. Not sure that could be said today.
Because I have been in and out of the network marketing world at least 17 years and know a few things, and met countless people, I also reached out to a select few LinkedIn connections asking for any feedback as I didn't want to be wasting time on something that is not legit or viable.
One of my colleagues let me know he took a free rider account position last October. That was all I needed in the way of confirmation. That person studies opportunities and runs full due diligence himself before committing time and energy and I respect his judgment implicitly. I believe he said TRYP had "potential".
Yes, I believe it does, and decided that because technology changes and life happens quickly these days, whatever may have been lacking months ago appears to have materialized weeks away from their mid-June launch.
Because I've seen where TRYP is TODAY, and have yet to find a red flag or any reason not to tell anyone who will listen . . .
I LOVE what is coming and know I'm going to need help telling people about it.
Without the help of riders, drivers and anyone paying attention to the Uber news, I doubt the launch in Atlanta will happen when desired.
We need more riders who talk to drivers who don't yet know there's a better opportunity coming and they need to look into TRYP for themselves.
And we definitely need drivers who are willing to add the TRYP service to their existing rideshare routine or hustle.
TRYP cannot and probably will not launch without the number of drivers and riders they are aiming for in each market. And right now, we're not there yet.
So, if you stand in support of drivers (and I don't see why you wouldn't), please get a free rider account and join the movement when we meet on Thursday evenings at 9PM Eastern for the weekly corporate Zoom conference sessions that show TRYP's progress. It's also where you get your questions answered and can read all the comments you care to.
And even if you miss the Zoom updates live, the replays are there for your convenience and to do your own due diligence. If nothing else, get someone you know to participate if you decide this isn't for you.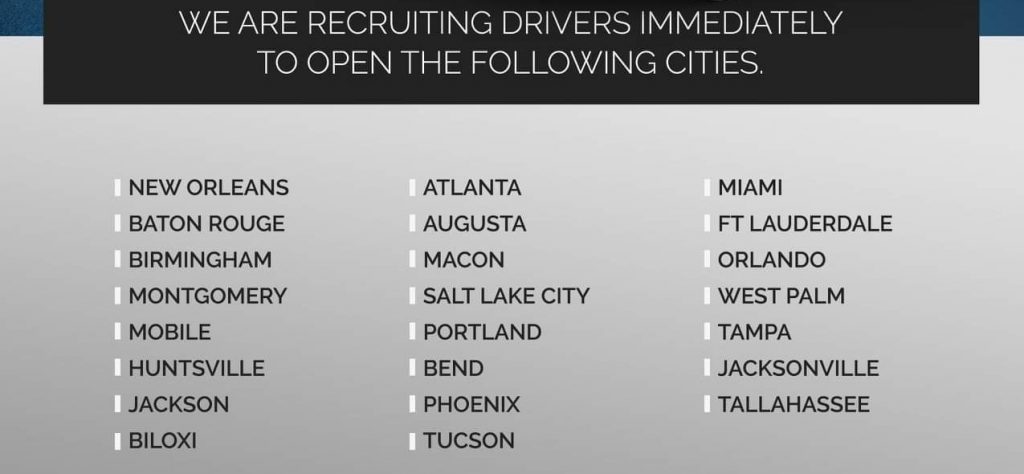 SO . . . What are you waiting for, or thinking about? Will You Help?
IF you still haven't read all that I've written recently, or watched any of my videos, please do. All was created with you, the riding and driving public, in mind. There is a better way to do this ride-hail gig and it appears everyone who participates and shares the good news will earn something of value.
Sounds like a WIN-WIN to me!
Drivers being heard and a ride-hail service built for DRIVERS, not built for investors.

BTW, some of us drivers will not be turning our apps on for 24 hours beginning Friday, June 10th in another effort to be heard by Uber. Not sure what effect it will have, so I'm trying to make other arrangements.
Won't you join me and the movement for a better ride-hail experience that benefits both riders and drivers? 🙂
I still don't understand how they aren't profitable . . . (thoughts I have as I get up from the laptop to go drive).