I had an idea while driving yesterday morning and texted the Flexx Founder to see if she would be open to being interviewed.  She agreed and set the date and time for TODAY, Friday, June 22nd at 12 Noon Eastern.
I worked non-stop from mid-afternoon until the wee hours to put something together that would provide valuable information for people who may have heard of Flexx from last year, or who are currently driving for the industry giants and are looking for other opportunities.
Sixteen months ago I bought this domain name with the intent to earn more by driving less with Flexx.  That goal has not changed and what happened a few hours ago (and you can watch for yourself) was magical for me, on so many levels.
Here's what I posted after watching the replay: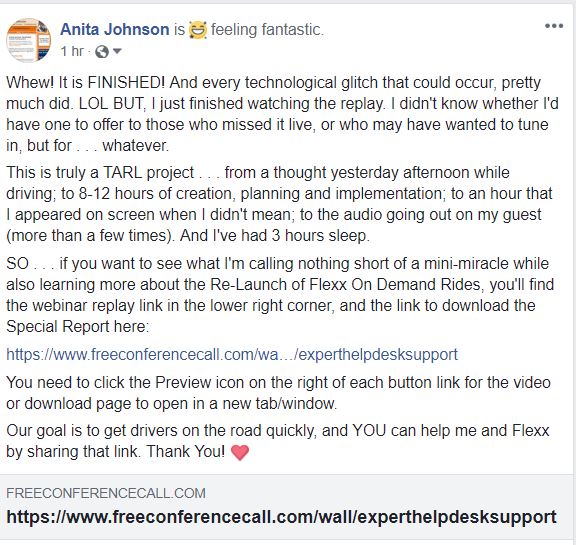 By the way, TARL means Take Action, Revise Later. A former client and mentor of 7 years wrote that book.  I hope he sees this post as he was certainly mentioned during the webinar. 🙂
And here are the screenshots of the pages I created for the webinar: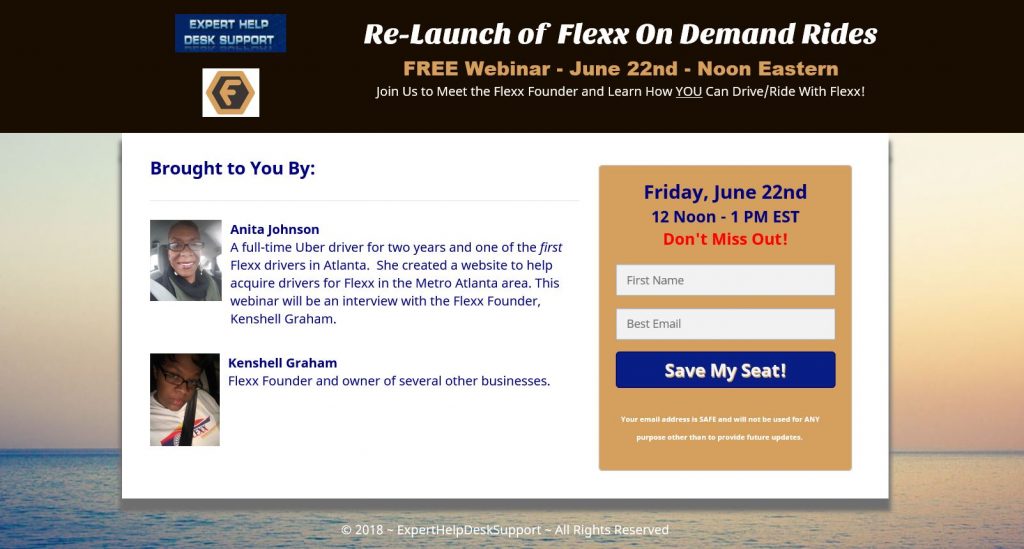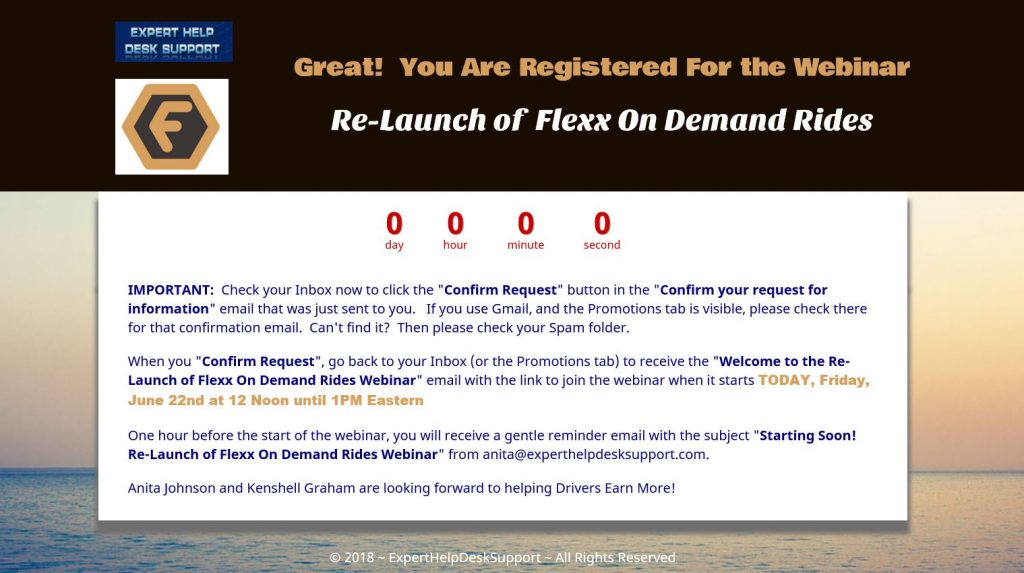 So . . . now that the excitement is waning because exhaustion is setting in, I think it's time to take a nap before getting out in those streets again.
We hope you find the information in the replay to be of value to you, or someone you know, and appreciate you kindly overlooking the technological issues of this impromptu whirlwind of a webinar.  Oh, and don't forget those share buttons on the left . . . Please and Thank You!  🙂