Every week TRYP Corporate has a LIVE Update webinar on Zoom and Facebook.
You must have a referral code of your own to join the TRYP Rides – Official Group to participate LIVE at 9PM on Thursdays; to watch the replays at your earliest convenience so you are up to speed; and to be added to the email list for future Updates.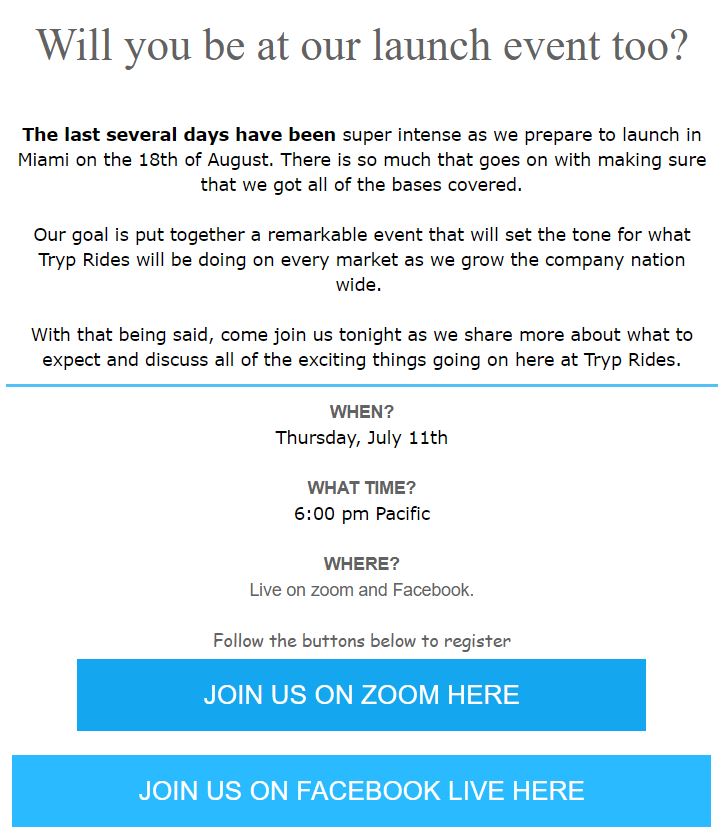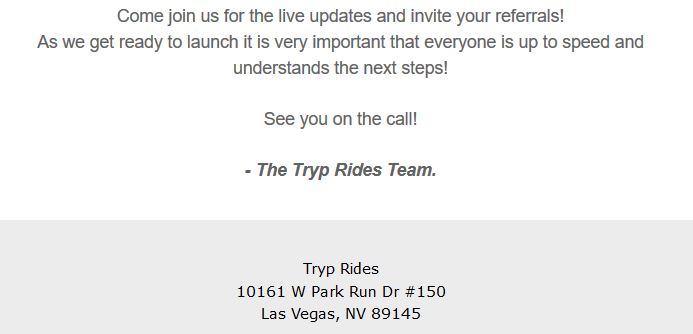 If you have only heard bits and pieces about TRYP, or know nothing but want to know more about the new ride-hail service coming to a city near you, then please register for your FREE rider account by clicking below:
Here's a quick video tour of the rider account you will have just created:
Keep in mind, the sooner TYRP hits the requisite number of drivers and riders needed to open a market, the sooner everyone starts to benefit from their efforts of spreading the word to help build a BETTER ride-hail experience for drivers and riders.

Thank you for your support sharing the GOOD NEWS!