"Official Miami Launch Event Agenda 🎊
Super VIPs are invited to join us Friday night for a private affair at Supercar Rooms Miami, which will also be the first Tryp Go Center!
$40 for non-Super VIP ticket holders at attend.
Check-in for the main event Saturday will begin at 4pm.
Tickets are still available, you won't want to miss this!!"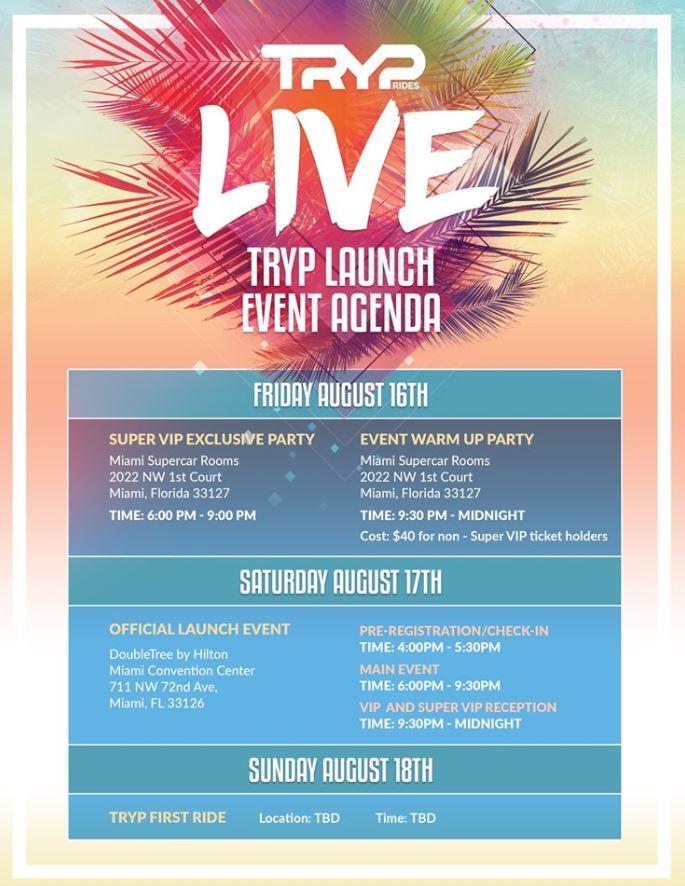 ---
Launch Details for Driver Upgrades
As was announced Thursday, June 27th, the Miami/Ft. Lauderdale market is the FIRST to Launch when rides start on August 18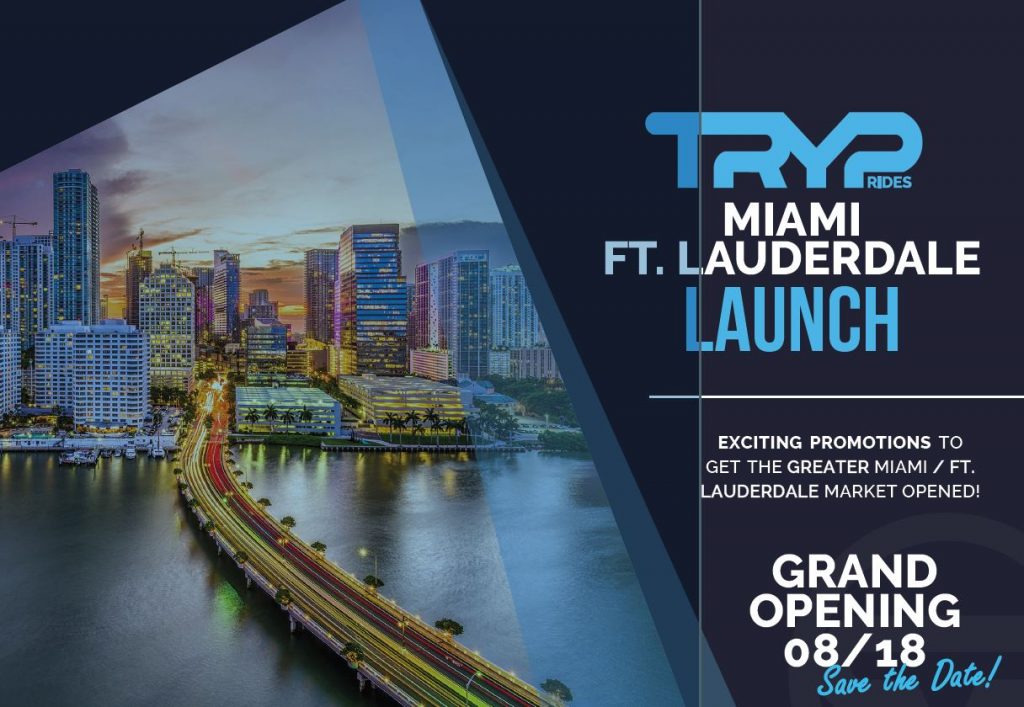 The promotion started July 5th and is for Drivers to upgrade without paying the $249.99 Merchant Account set up and licensing of the app fee until 10 days after they start driving on August 18th.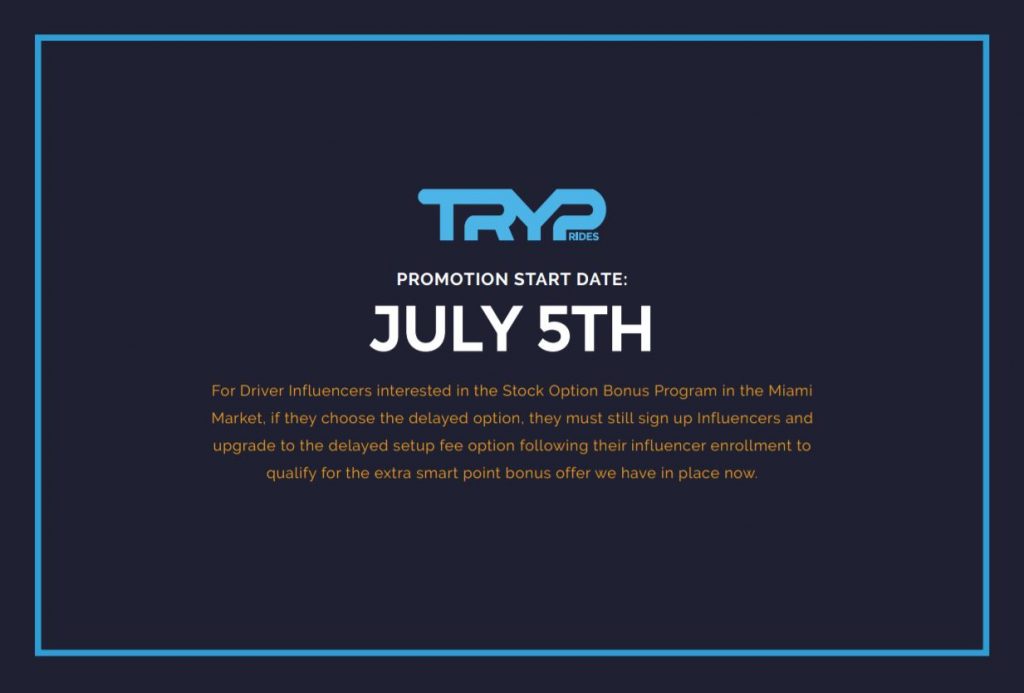 Drivers who upgrade will be selecting the delayed option and able to start driving in the Miami/Ft. Lauderdale market beginning August 18th.

And the Launch Celebration in Miami is August 17th.
Tickets on sale NOW!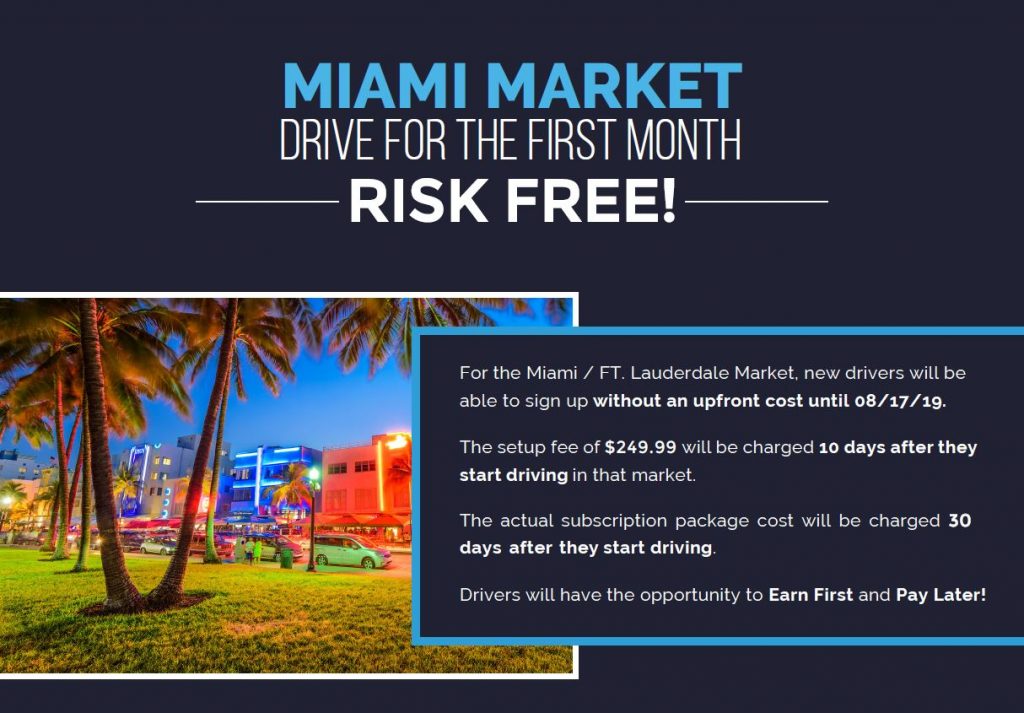 Drivers interested in the stock options must also upgrade to Influencer for these benefits.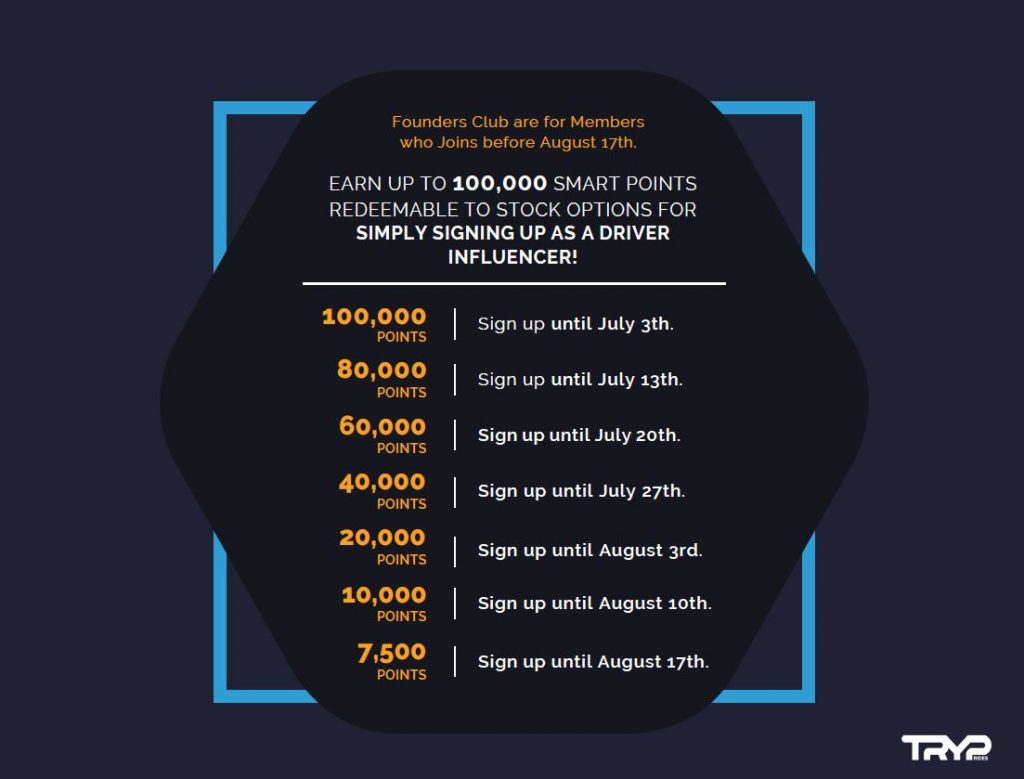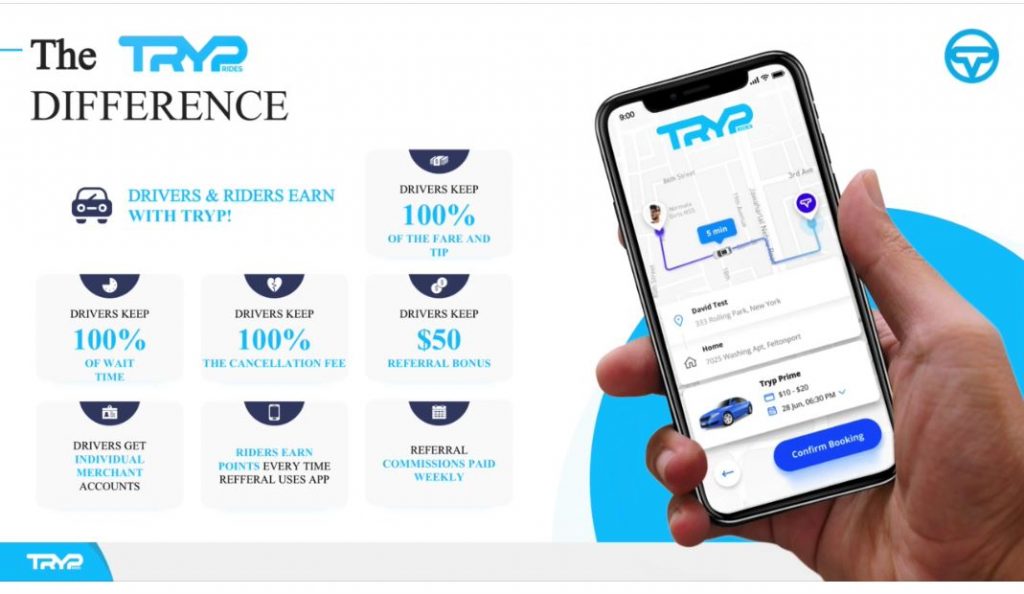 The promotion announced on Wednesday, July 3rd is for ALL Markets, including Miami/Ft. Lauderdale
---
---
---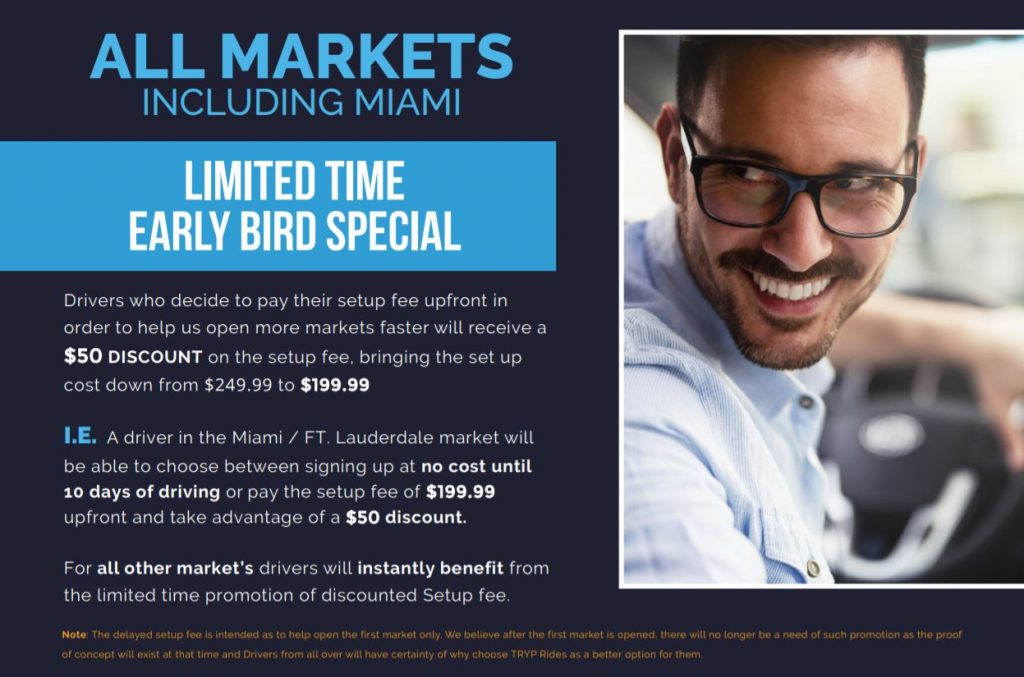 ---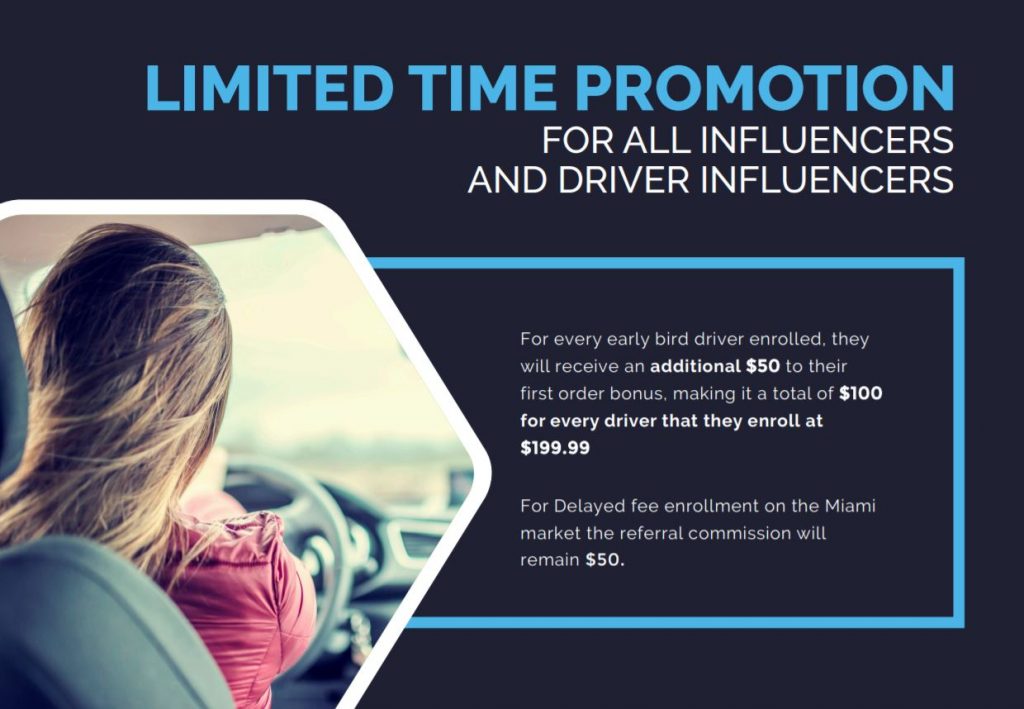 ---
---
---
---