During yesterday's webinar interview with the Flexx Founder, it was revealed that the mileage rate has increased.
UberX drivers in Atlanta earn 60 cents/mile and 9 cents/minute (although we did see a 5% increase recently).  Anyway . . .
The interview questions I sent her on Thursday afternoon were answered on Friday afternoon during the webinar.
The highlighted text was added this morning.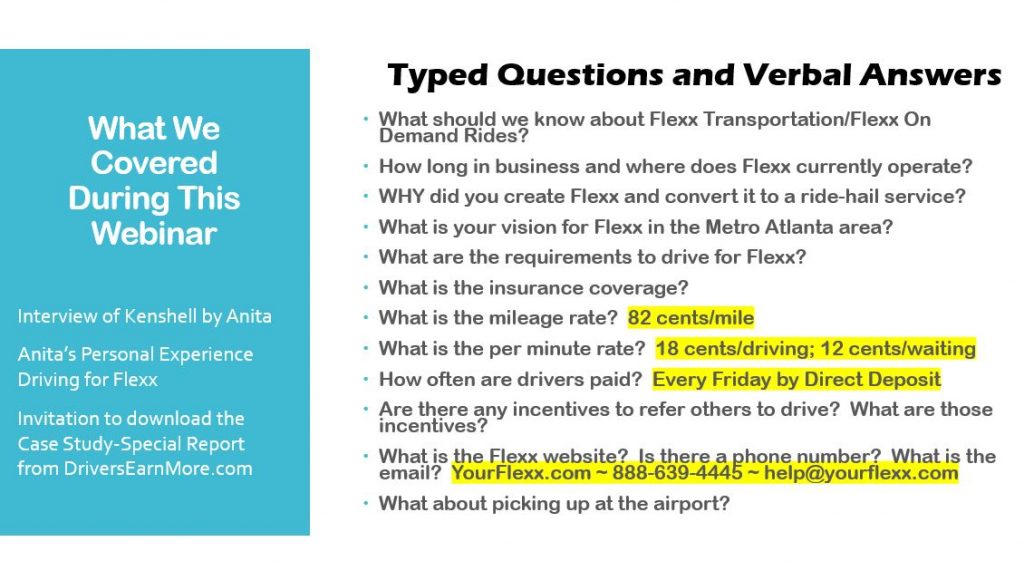 If those numbers excite you, then you need to go ahead and Watch the Webinar Replay NOW !