It's Official – TRYP Nation Has Launched!
And the Miami Dolphins Approve! That opened the Live Event when the VP of Corporate Partnerships, Steve Mullins, announced that the Miami Dolphins have partnered with TRYP Rides as the official rideshare company for all of Miami HardRock Stadium's events!
So, now that I have upgraded to be a Driver/Influencer and am a member of the Founder's Club, I wanted to recap what I witnessed at the Live Launch Event of TRYP Rides in Miami, August 17, 2019.
I also responded to the first Uber Tuber's video I saw a few hours ago about his take on TRYP's Launch by addressing his personal concerns. My goal was to clear up any misinformation by providing answers to his questions, that no doubt, many others also have.

NOTE: The Company made some announcements that make some of my statements moot. Check out More Good News!
Here's your chance to vicariously experience on YouTube what we witnessed Live on Saturday, August 17, 2019: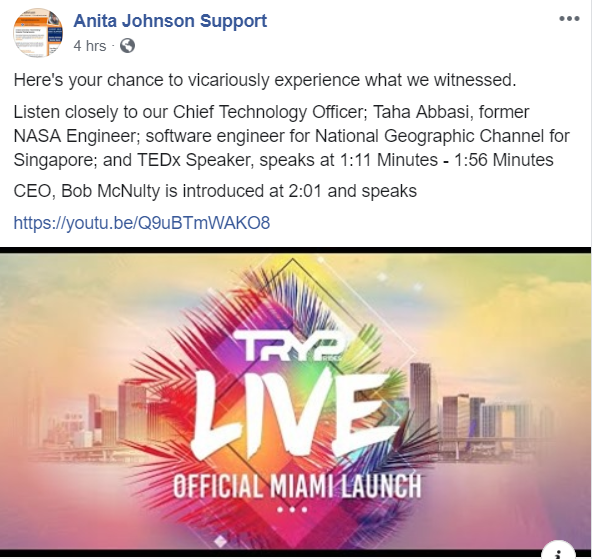 FIRST GO Center Location & Hours