Flexx:  Created for the Benefit of Drivers with Tipping in the Flexx app!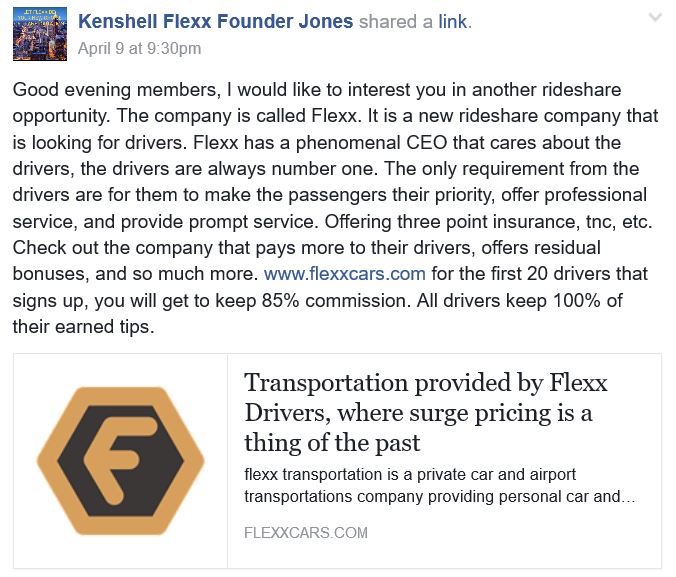 ---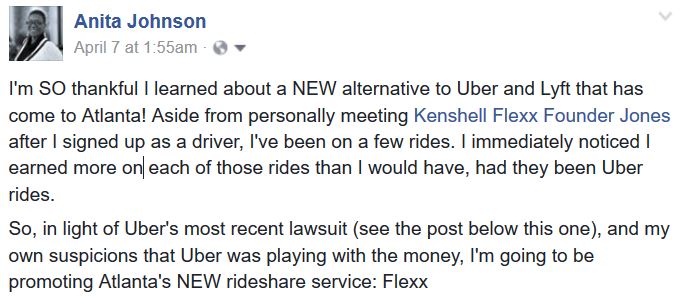 ---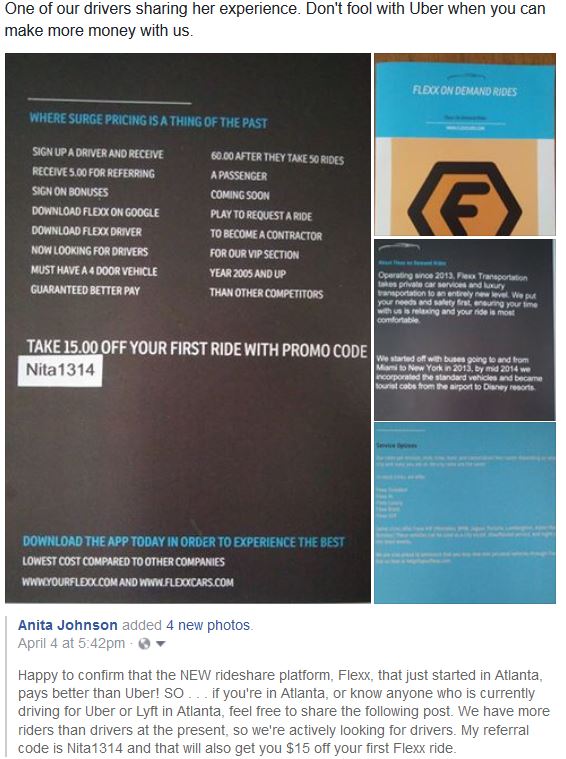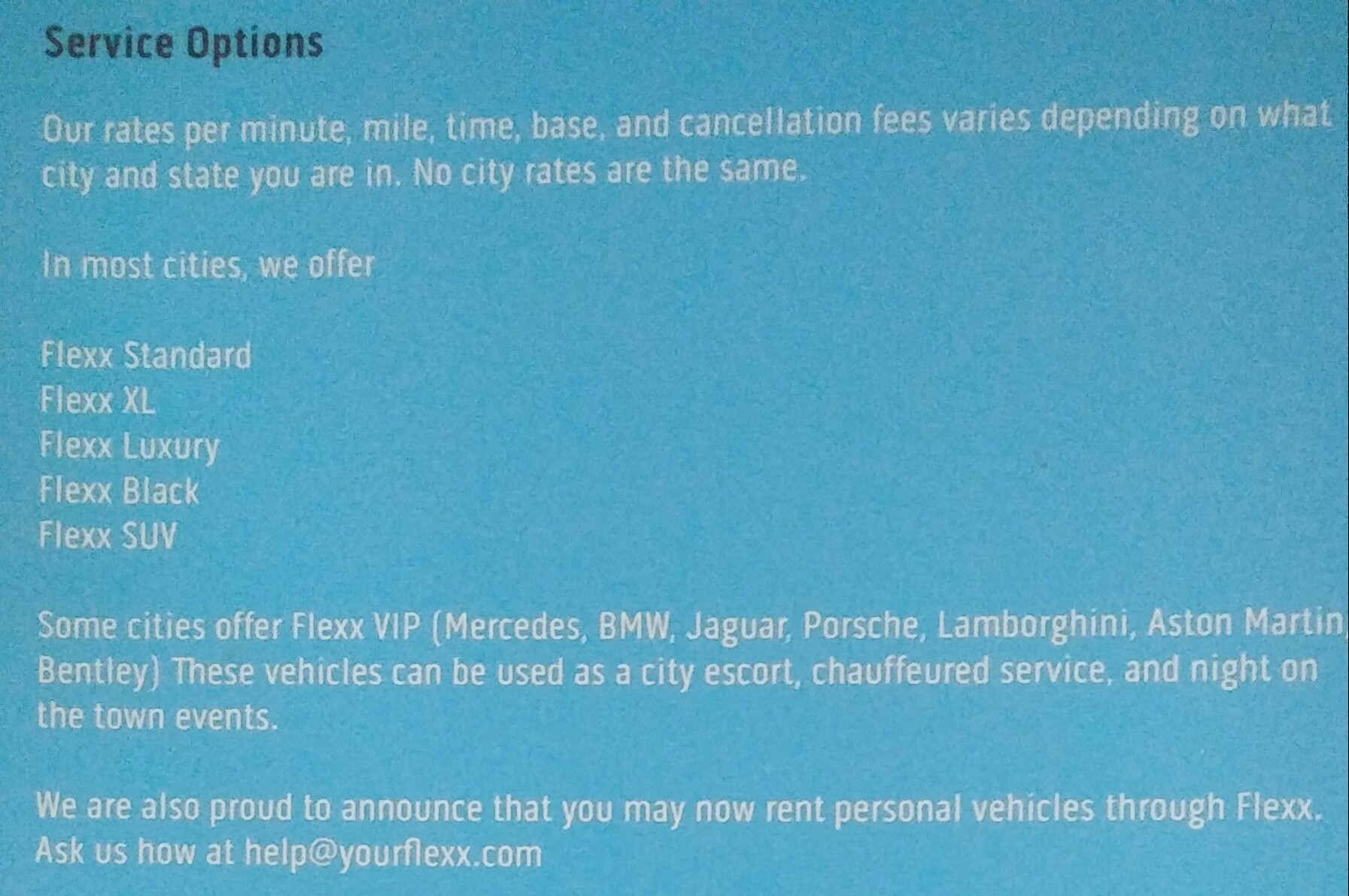 ---

Here are the current incentives for Flexx Drivers:
$60 for each new driver who completes 60 rides in 60 days

$2.50 for each new passenger who completes first ride

There's a $500 cash bonus for 50 new passengers who ride in 30 days; $1,000 cash bonus for 100 new passengers who ride in 30 days

$2.50 passenger residual for each ride taken in 60 days

And for NEW drivers, for a limited time, they can keep 100% of the fare
---
NEED A VEHICLE TO DRIVE FOR FLEXX?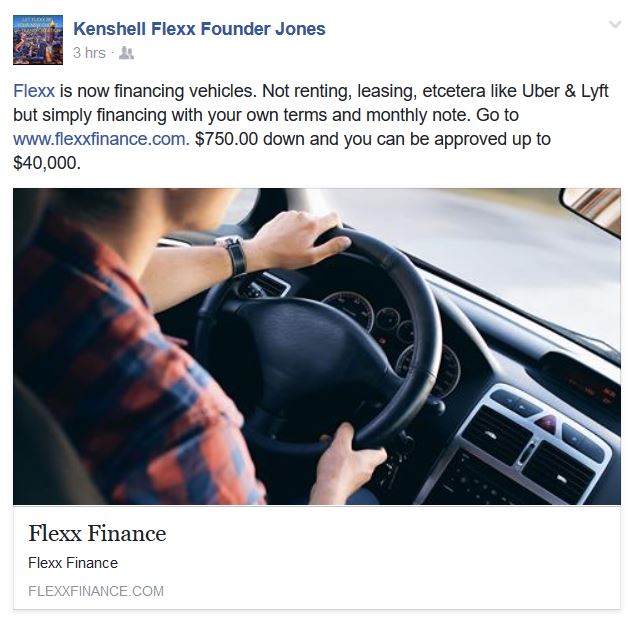 ---

---
Ready to Join Flexx as a Driver? APPLY HERE through the driver app.
You will need to upload a copy of your valid drivers license, insurance and registration. Within a short period of time you will receive email notifications regarding the status of your motor vehicle and background checks.
When I applied to be a driver on February 22, I received an email with the subject, "Update on Background & MVR report for Flexx" on February 23. On February 25, another email was received with the email subject, "Congratulations, Your Background Check is Superb". Later that day, there was an online meeting hosted by Flexx's Founder to introduce us to Flexx and get our questions answered.
Once approved, you'll receive one last email with the subject, "Thank you for registering with Flexx". That email will have an assigned "vehicle id to login in the app", along with the admin link to your back office. Your back office is where you will see details of every trip and your earnings.
Shortly thereafter, you will also receive a 1099 and Direct Deposit forms to complete so you can be paid weekly. And you will also be invited to join our private Facebook group and can start receiving ride requests so long as your app stays on. 🙂
If you need a promo code to get $15 off your first ride, feel free to use mine NITA1314 unless you were referred to this site by someone else. That person brought you to the party so their promo code should be used instead of mine. We both thank you!