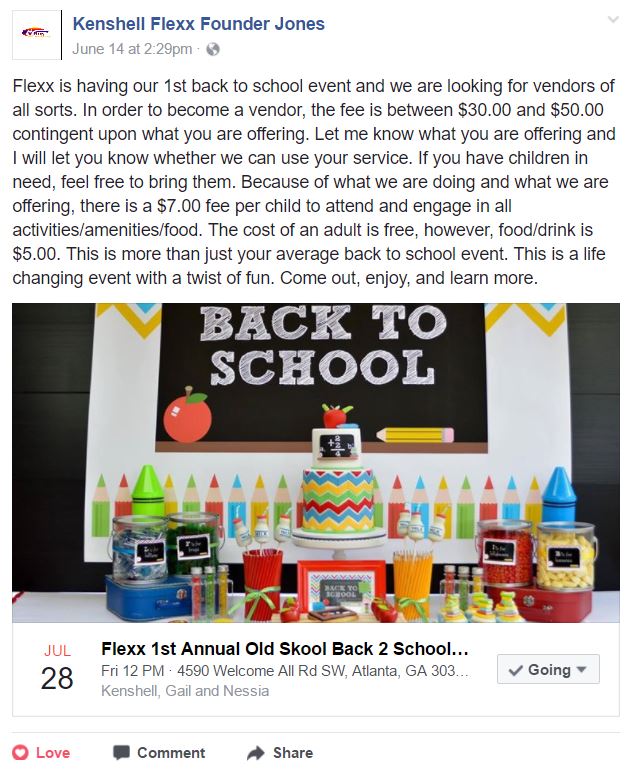 Previous Events
The Easter Egg Hunt held Saturday, April 15 to introduce Flexx had an overwhelming response!  Over 900 registrants with approximately 600 attending.  And many signed up for Flexx. That means the Welcome All Road, South Fulton, and Old National Highway areas have new Flexx passengers who are going to need a ride!
The Flexx Job Fair/Cookout Pot Luck Contest that was scheduled for Saturday, April 22 was cancelled but is being rescheduled for later, so please check back for those details. And my sincerest apologies to the 150+ people I met and handed a flyer to, inviting you to the Job Fair.
No matter though. It's ALL Good! I hope we meet at some point in the near future. 🙂
So, Are YOU Ready to DRIVE or RIDE with Flexx?

If you need a promo code to get up to $15 off your next Flexx ride, feel free to use mine NITA1314 unless you were referred to this site by someone else. That person brought you to the party so their promo code should be used instead of mine. We both thank you!