My referrer, Walter Tello, has been in touch with the CEO of TRYP Rides, Mr. Bob McNulty. Mr. McNulty has agreed to come to Atlanta to meet with rideshare drivers interested in learning more about TRYP and the benefits available for both drivers and riders.
Within a few minutes of receiving that information, I posted this: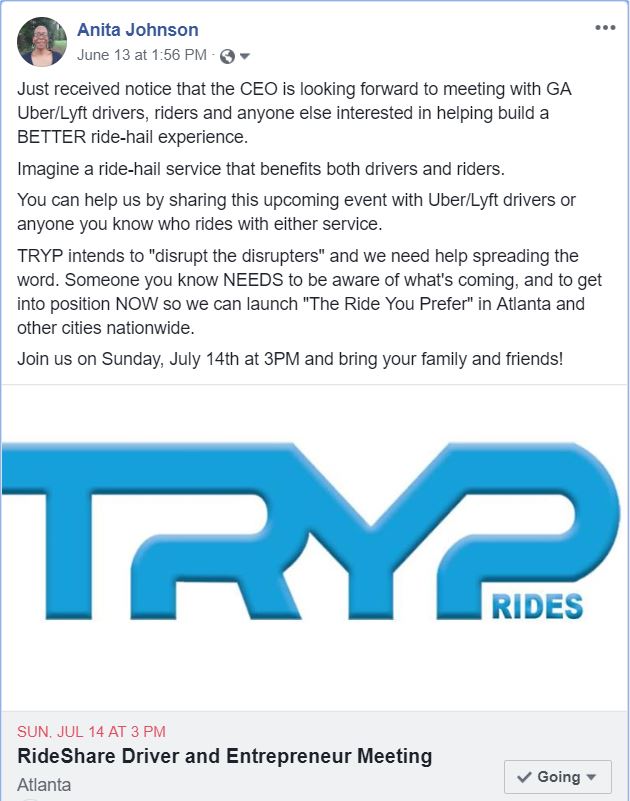 I cannot recommend highly enough that you find a way to be where ever we decide to meet.
If I spoke to you at the RAA or you registered when the original date mentioned was June 30, please accept our apologies. The timeframe was too short so the event has been reschedule to Sunday, July 14 from 3PM until 6PM
As I learn more details about the location, I will update the Facebook event page and this blog post.
In the meantime, see what all the excitement is about as we are working to launch the Atlanta market . . .